DISCLAIMER: This is not your "traditional" Masala Chai. We're called The Chai Villain for a reason. This is a flavour explosion. 
Fully Plant-Based, our Sticky Vegan Blend delivers the same robust flavour of our Original Sticky Chai Blend, but perfectly sweetened with Organic Coconut Flower Nectar instead of honey.
Containing 25% less sweetness than our Original Sticky Chai Blend, it delivers a velvety balance and complexity that you just don't get with other plant-based sweeteners. It's handmade in small batches in Naarm, Australia, from the finest organic, ethically-sourced local and imported ingredients. Nothing but spice, tea, and coconut flower nectar in a fully-recyclable bag.
Choose from our 250g or 1kg bags in the drop-down menu above.
Ingredients.
Organic Ceylon Black Tea, Organic Coconut Flower Nectar, Organic Ceylon Cinnamon, Organic Black Peppercorn, Fennel Seed, Star Anise, Green Cardamom, Organic Clove, Bay Leaf, Red Chilli, Australian Pink Salt. That's it. 
$1 from every bag of The Chai Villain's Sticky Chai Blend sold on this site is donated to The Wilderness Society for their important work protecting the environment.
Instructions.
Add 1 tbsp of Chai Blend to 300ml of your choice of cold milk/mylk. Bring to a simmer, then kill the heat and let it sit for 4 minutes. Strain and drink. Read and watch our scientifically-backed method here.
 
For icy cold chai, do exactly as above and then chill. Try our Cold Brew method for a deliciously refreshing drink, or make Chai-Infused Vodka. Have it neat or in one of our cocktails.
 
Baristas...hi. Add 1 tbsp of Chai Blend to 300ml of cold milk/mylk and steam. In-house: Leave Chai Blend to steep, and serve with strainer on the side. Takeaway: Strain Chai Blend as you pour into cup.
 
Store in a cool, dry place.
100% recyclable.
Real Villains go against the grain. Remove all stickers and put them in your home recycling/compost bin. Recycle the empty bag at the soft plastics collection point provided by your local council.  
Customer Reviews
10/13/2021
Kate M.

Australia
I recommend this product
Bloody Good Chai
All the best flavours and smells in one comforting cup of tea.
08/22/2021
Jenny M.

Australia
I recommend this product
AMAZING VEGAN CHAI
This is dreamy decadence and ethical too when paired with creamy plant milk!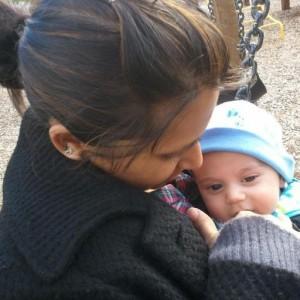 RJ
07/30/2021
Renee J.

Australia
I recommend this product
The best
So happy I discovered this chai via one of my local cafes. Truly, the best I've had (except for my grandmother's but I can't have hers every day!). Not sickly sweet, nice and spicy. Even my 10 year old is a new chai addict. Love this so much I splurged on a big bag so I'll never be without!
06/25/2021
Kerryn W.

Australia
I recommend this product
BEST chai ever, & it's vegan!!!
My friend highly recommended this brand of chai to me, in fact she was nearly frothing at the mouth telling me to buy it! I have good taste in friends, so I took her advice and OH MY GOODNESS! Seriously, I don't think the words have been invented yet to describe how much I LOVE the sticky vegan chai blend. It's absolutely divine and delicious, and kicks butt on most cafes syrupy guck. I'd rather stay home and invite all my friends over for a cuppa and share the pure joy that is The Chai Villian's sticky vegan chai……now I'm frothing….LOVE love love it!!!!
06/06/2021
Trish C.

Australia
I recommend this product
Villainous
Food for the soul